Best Motorcycle Helmets to Keep Your Hands Free
It has been a long time ago since when motorcyclists had to stop their bike and pull out the phone to talk to their beloveds. Nowadays, with the invention of bluetooth and its integration with motor helmets, speaking on phone while on-road is no longer a dream from the future. Today, we will personally pick out some of the best motorcycle helmets with bluetooth in order to provide you with practical features and fair comparison among them.
1. O'Neal Racing Fastrack II Bluetooth Helmet
Talking about motorcycle accessories, it is impossible to not mention
O'Neal Motorcross
– one of the leading company in this industry from the United States. This Racing Fastrack II Bluetooth Helmet is the best selling helmet of O'Neal because of its stylish appearance and affordable price. The bluetooth is compatible with GPS, mobile phones and other media devices and it is reviewed as being easy to use by many consumers. Moreover, the stereo speakers are built in the helmet, therefore no wire is hanging around! What is more special about it? A 1-on-1 intercom so you can communicate with another partner on the road!
2. BILT Techno Bluetooth Full-Face Motorcycle Helmet
Being popular for its cheap price and durability, this helmet from BILT received huge appreciation from the consumers. If the one from O'Neal comes in only 1 black color, this BILT helmet is ready for your taste with 4 colors: black, white, yellow neon and gray. If you aren't fond of the shiny double lacquer metallic paint, the other option of matte flat-finish paint is also available. This helmet is one of the most technical advanced that BILT has produced with DWO Integrated bluetooth allowing connections with cellular phones, MP3 and GPS. However, some problems of this helmet is: size running small, and possible wind noise.
3. HJC IS-MAX Bluetooth-Ready Modular Helmet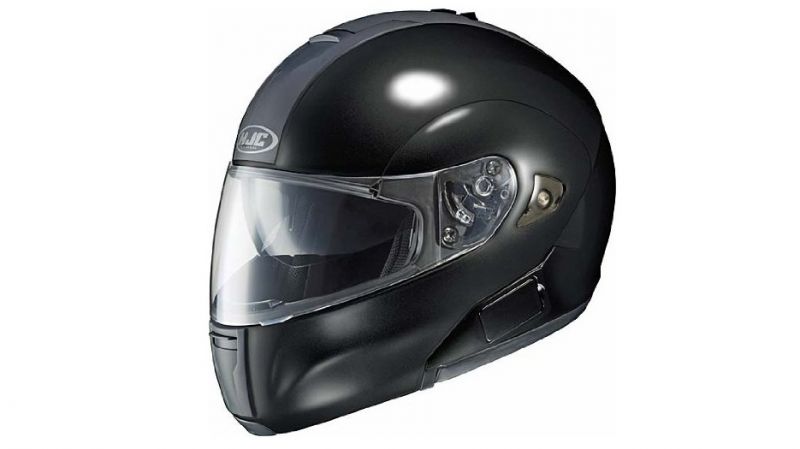 Besides the built-in bluetooth features, this modular helmet from HJC is interested because of other reasons. This helmet will not put a heavy weight on your shoulders and neck because it is made of composite polycarb which makes it lightweight. Moreover, you don't have to worry about undesirable tanning on the eye area because the face shield can block out 95% of the UV. It can be easily opened only with 1 single button, so no trouble with the gloves here!
4. Schuberth C3 Pro Helmet
C3 Pro helmet is self-claimed by Schuberth as the "Rolls Royce of motorcycle helmets" and it actually has the suitable features to be called so. Even at high speed, the helmet provides quietness and less buffeting. Besides that, the fogginess on the shield is no longer a worry because of the pinlock visor. The bluetooth range and
FM radio reception
are improved with integrated antennas for SRC-System. The bluetooth communication offers uncomplicated intercom, connection with mobile phone, MP3, radio and GPS.
5. TORC T14B Bluetooth Integrated Mako Nuke Full Face Helmet
This bad boy is not only impressive with its look but also its features. The bluetooth feature is smart if you need to change from listening to music to answering phone calls, of course, handsfree. The sound quality is good up to the speed of 60 mph for phone calls, and 80 mph for music streaming. You can also connect with another helmet if that one also has bluetooth. It is claimed as quite perfect fitting and comfortable by the consumers. An internal tinted lens is also provided and the main lens has no distortion.
Even though these helmets are convenient for chit-chatting on phone, it is recommended that you keep your attention to the road rather than calling more than 5 minutes. Hopefully you find this article helpful when choosing your best partner besides your motorcycle. And remember to drive safe, folks!